Commenti su Arte del caffè er baretto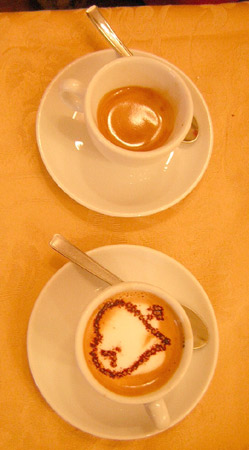 Ripreso da - Bar
L'arte del caffè - Er Baretto
When asked "Rolling Stones or the Beatles," I always say (ok, maybe in a somewhat 'snob ...) "The Who". Similarly, I bet for the third way of coffee in Rome: If you ask me if I prefer to that of St. Eustace or Tazza d'Oro, I say "the Art of Coffee". This little bar right in the mountains outside appears to be a classic bar with tourists, with its terraces and its first frozen (still in a beautiful road, and this goes for everyone). Inside it is a question of the typical Roman bar without infamy and without glory, with his The Messenger on display, but with a surprise, great coffee, you like good Italian can rapidly consume the bar (or choose one of several specialties ). Because one thing and autodenominarsi artists of coffee, another to finish third in a national competition, as evidenced by the framed certificate, and the coffee that is prepared there (as St. Eustatius, but you can blindly rely on the result).
Recensita il 4 agosto 2011
I've been there several times but I've been there for a birthday of a friend of mine recently. The place is well suited for a cocktail or a quick meal before heading out to visit Rome center. The staff was quick and friendly, are young boys. If it were to happen around here let us jump. RECOMMENDED;)
Recensita il 13 maggio 2011
I found it by accident and I am glad I did. The staff was very friendly and the coffee seemed so good when served. The coffee was excellent.
Recensita il 6 ottobre 2011
Arte del caffè er baretto, the place was close to our hotel. It is great for drinks or coffee. They have desserts and different types of coffee. The locals meet here to talk or after hours. The coffee had a design on the cream like what we had in Vancouver. I loved it. The service was also very good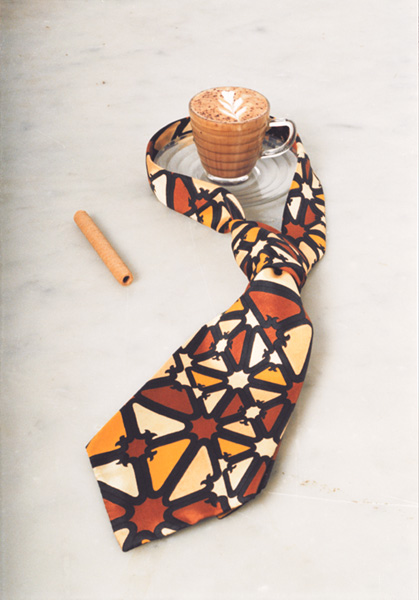 Recensita il 17 agosto 2011
We found Arte del caffè Er Baretto while exploring in Rome, and we were very glad we did! Cheerful and helpful waiter answered all our food and wine questions. Small dining room just added to the warm ambiance of this charming and romantic placse, and outside seating was available as well. The raviolis and wine were excellent, and the cappucino was one of the best we had in Italy.
Recensita il 30 luglio 2011
price winner for best coffee in town! it's a small place, but a must to taste real Rome
Anche qui parlano di noi
Monday—Friday: 7.00 am—23.00 pm | Saturday—Sunday: 9.30 am—23.00 pm